Admins and Mods
Head Admin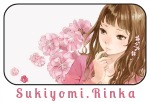 Co Admin
Head Mod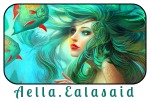 -Is here to help you when Admins are not on and to contact us if something bigger is needed
Groups
Werewolves
are humans that turn into wolves. They have great speed, a high body temperature, and usually travel in packs or are loners.  They can read other werewolves minds and can choose to stay at one age or continue to grow.
Vampires
are humans that have been transferred into a being that only drinks blood and thirsts and craves for it. They look like normal humans, though are a little paler, have great speed, and don't sleep. They can however go into sunlight.  They also stay at one age the rest of their life, and are not immortal.
Eternals
are humans that have been cursed with an eternal life span.  They aren't immortal and can age, but most choose to stay at one age.
Half Breeds
can be a vary of things.  They can be half human and half something else, or they can be half of two races. Example: half werewolf and half vampire. The two halves do NOT have to be from something listed on the site.
Fairies
are human sized beings with wings and a connection with nature.  They can become smaller at times, but usually stay human size. They are usually very playful, but can be very mean.
Nekos
are humans with cat like features.  They can turn into cats and read other Neko's minds.
Elves
are creatures that look human, but have pointed ears. They also have a connection to nature like Fairies. Unlike Fairies though, they are usually very nice and friendly.
Angels
are dead beings that have been accepted to Heaven.  They were once a race before they died, like an eternal or vampire, etc.
Mages
are humans that use deamonic magick and can be quite powerful at times. Shape shifters fall under this category.
Dragons
are humans that turn into dragons and have dragon abilities. They can grow or stay at one age, like werewolves and eternals.
Humans
We all know what humans are. But in this world they are the enemy. If you wish to be a Human you must PM Sukiyomi, and ONLY Sukyomi. You may have another account as another race, but only one Human per person is allowed. Two other races(two other accounts) per person as well.